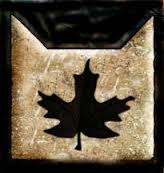 WilderClan, a clan dwelling among the Wilderness, is a clan that values the forces of nature. WilderClan is a kind and generous clan. Due to living in a forest much more populated with prey than other territories, WilderClan keeps an easygoing hunting process that stresses much prey to leave the wilderness and into other Clan territories, an example of WilderClan's generosity. Still, WilderClan is lethal in battle, and they use the tree-filled terrain to their advantage. WilderClan cats are mainly consisted with tabby cats, since their stripes are of great use when it comes to forest camouflage. 
Current State/OOC Roleplay Suggestions
Edit
Welcome fellow cats, to WilderClan! Let StarClan unleash the forces of nature to empower us!
Current State: Healthy
No epidemics, and we are going through nice spring weather!
Roleplay: Hunting - Great hunting season - No Troubles
Roleplay: In-Clan - WIP