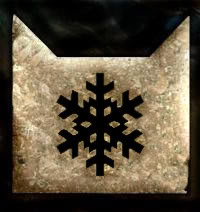 SnowClan well known for its great winter climate survival skills, locates its territory from the slopes to the basin of the Alpine Basin in the Valley. Many of them have adapted color-changing coats that turn white/gray in the winter, and brown in the summer, as to help them camouflage in certain seasonal environments. There furs are often thick, since they live in cold temperatures. They have adapted snow-coats that prevent snow-sticking, as well as ways of walking on deep snow and thin ice.
Current State/OOC Roleplay Suggestions
Edit
Welcome fellow cats, to SnowClan! Let StarClan help us push through nature's hardships!
Current State: Healthy
No epidemics, and we are going through nice and rainy spring weather!
Roleplay: Hunting - Great hunting season - No Troubles
Roleplay: In-Clan - WIP